tijd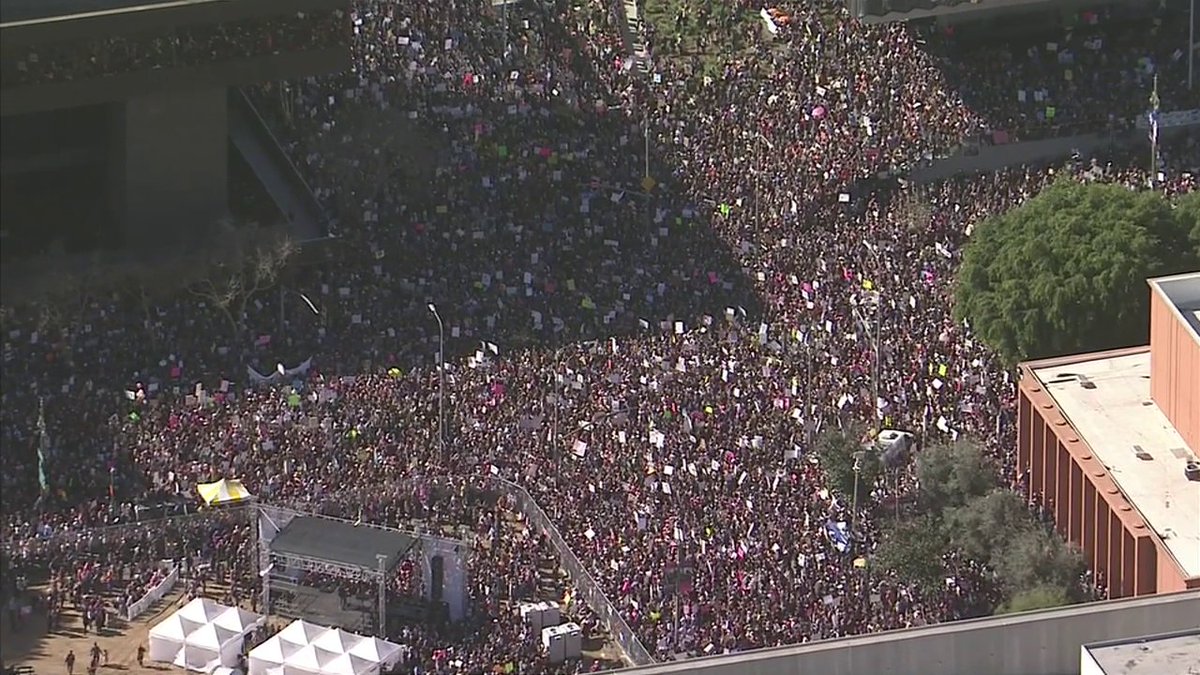 Джерри Браун, губернатор Калифорнии, о Трампе и Марше женщин:
While no one knows what the new leaders will actually do, there are signs that are disturbing. We have seen the bald assertion of "alternative facts." We have heard the blatant attacks on science. Familiar signposts of our democracy –truth, civility, working together – have been obscured or swept aside.
But on Saturday, in cities across the country, we also witnessed a vast and inspiring fervor that is stirring in the land. Democracy doesn't come from the top; it starts and spreads in the hearts of the people. And in the hearts of Americans, our core principles are as strong as ever.
http://time.com/4645830/california-jerry-brown-donald-trump-speech-transcript/
В конце выступления Браун цитирует слова знаменитой песни Вуди Гатри.
Другую известную песню Вуди Гатри посвятил старику Трампу, отцу Дональда.
"I suppose that Old Man Trump knows just how much racial hate
He stirred up in that bloodpot of human hearts..."
https://www.nytimes.com/politics/first-draft/2016/01/25/woody-guthrie-sang-of-his-contempt-for-his-landlord-donald-trumps-father/