Виталий Чуркин начал работать в посольстве СССР в США в 1982. Но впервые ярко засветился на публике в 1986, когда давал показания в Конгрессе США по поводу аварии в Чернобыле.
Мое первое резонансное выступление в США состоялось в американском Конгрессе 1 мая 1986 года и было посвящено аварии на Чернобыльской АС. Кстати, и там я ничего не отрицал.
http://russiaun.ru/ru/news/blogcommentmh17
I spoke to the "full house" at the Washington National Cathedral in October, 1983, two weeks after the South Korean airliner was downed, and then testified at the US Congress in May of 1986 after the Chernobyl nuclear disaster, not to mention hundreds of other media and "live" appearances. So I can explain to anyone what "leaving a comfort zone" means.
https://www.rt.com/usa/churkin-response-amanpour-cnn-465/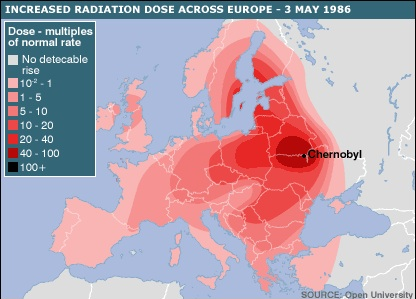 Rep. Edward Markey (D., Mass.), chairman of the subcommittee, asked him:

``How could you not have warned Sweden, Norway, Poland, Finland, Austria and the rest of those surrounding countries? The world is appalled, Mr. Churkin, and they want to know why you didn`t warn them.``

Churkin replied, ``We are certainly well aware of our responsibilities.

``We have been very forthcoming. It is my understanding that no harm was done--real harm--in those countries which are adjacent to the Soviet Union, to the people who live there. I would imagine, again, that first there was a desire to see what was really happening and what the consequences of that could be before you make any public announcements.``
http://articles.chicagotribune.com/1986-05-02/news/8601310725_1_soviet-embassy-reactor-soviet-assertion
( Read more... )